Sharm el sheikh tours and excursions
Sharm Excursions – Tours From Sharm El Sheikh Egypt
Try Sharm El Sheikh Excursions that offers you countless activities both in the sea and on land. Enjoy Sorkeling at Ras Mohamed or Tiran Island or spend a day in Jordan visiting Petra through Aqaba, Enjoy Cairo attractions exploring: The great Pyramids of: Chefren, Cheopes, Mykreinus, the Great Sphinx, The Egyptian museum, Old Cairo and end with shopping in Khan ElKhalile Bazzar, visit St.Catherine monastery, Mount Sinia or tour Luxor in one day visiting: Luxor Temple, Karnak Temple, Valley of the Kings, Hatshepsut Temple, Colossi of Memnon. all these Sharm El Sheikh tours are sure to add somehing unforgettable on your stay in Egypt.
Excursions in Sharm El Sheikh Egypt are the best way to explore ancient Egyptian civilization while enjoying the incredible beauty of the tropical red sea. Egypt Tours Portal skilled staff of tour operators, tour guides, & drivers who have 30 years of experience in making the best Sharm El Sheikh tours which will provide the finest vacation with the best service and the most affordable prices.
Witness all that Cairo, Luxor, and Aswan has to offer by booking our Sharm El Sheikh trips to Cairo and the Pyramids by plane, Sharm El Sheikh day tours to Cairo by bus, two days Cairo excursions from Sharm El Sheikh, tours from Sharm El Shiekh to Luxor by plane, and Nile Cruises from Sharm El Sheikh. Live your tropical Sharm El Sheikh excursions with the sight of the most incredible collection of ancient monuments and artifacts where the happiest and most incredible memories of your life are waiting for you

Sharm El-sheikh Tours
Sharm El Sheikh Tours and Excursions. Marvel at the Great Pyramids of Giza, zoom across the deserts on a Quad Bike or explore the Valley of the Kings on your holiday from Sharm El Sheikh. Enjoy Sharm El Sheikh Excursions that offers you countless activities both in the sea and on land. Bastet Travel offers a wide range of Sharm trips, tours, and excursions in Sharm El Sheikh, Egypt, and the surrounding area including Cairo and Luxor!
Sharm el sheikh tours to pyramids
Sharm el sheikh tours to pyramids:
Fly to Cairo and take in the Giza Pyramids and the Sphinx, then visit the Egyptian Museum to see the world's largest collection of Egyptian artifacts. Go shopping in Khan El Khalil, before returning to Sharm El Sheikh.
Or,
Excursions to cairo from sharm el sheikh by bus to see the capital of Egypt , trips from sharm el sheikh to Cairo by bus to visit its Sightseeing, sharm el sheikh tours to visit the National Egyptian museum, Pyramids, Sphinx, Nile and bazaars with group in a guided tours from sharm el sheikh , including transfer from your hotel in sharm , entrance fees, lunch & cruise in the river nile
Here are some of our featured Tours and Excursions from Sharm El Sheikh to Pyramids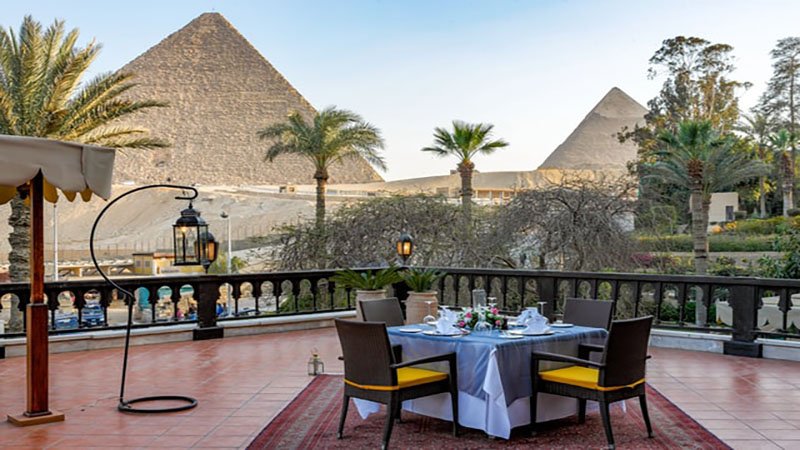 Cairo Pyramids Tour from Sharm El Sheikh by plane
Enjoy a tour to Cairo from Sharm El Sheikh by air to discover some of this historic city's most amazing sights and landmarks. Visit the iconic Great Pyramids and Great Sphinx, explore the Egyptian Museum, and visit the impressive Khan El Khalili Bazaar.
General Tips about Visiting Sharm el sheikh Egypt:
Arabic is the official language, English is widely used as second language.
Learn some Arabic words like Shokran, Mn Fadlak.
Always wear comfortable shoes.
Buy a local SIM card.
The currency of Egypt is the Egyptian pound, The value of the Pound is effectively fixed at the rate of 0.064 LE to 1 USD, Credit cards are widely used in Egypt.
Try the famous Egyptian food like "Fool", Egyptian beans, and "Koshary", a traditional Egyptian pasta dish.
Try Kebab and Kofta, the Egyptian traditional meat dish
Stay Hydrated at all times especially during the summer in Egypt.
Friday and Saturday are the official holidays in Egypt.
The metro is one of the fastest ways to travel from one place to another within Cairo.
Keep our tour Guide by your side to fully enjoy your time in Egypt.
Things to do in Egypt?
Explore the Pyramids of Giza, the Sphinx, and valley temple which belongs to king Chephren.
Admire the wonders of ancient history at the Egyptian Museum.
Shop at Khan El Khalili Bazaar's enchanting markets in old Cairo.
Behold the holy Islamic & Coptic attractions in Old Cairo.
Feel the grandeur of Luxor within its majestic temples & tombs.
See Luxor temple, Hatshepsut temple, Valley of the Kings and Karnak temple in Luxor.
Witness the great Philae and Abu Simbel temples in Aswan.
Board a soulful Nile Cruise from Luxor to Aswan or vice versa.
Discover the Natural Allure of Egyptian oases like Siwa or Bahariya Oasis.
Swim, Dive, and snorkel in Hurghada or cities situated on the Red Sea.
Dive or snorkel in Sinai or cities situated on the Red Sea.
Visit the Saint Catherine Monastery in Sinai.
Related Tours and Excursions
No Results Found
The page you requested could not be found. Try refining your search, or use the navigation above to locate the post.
Frequently asked questions about Sharm el sheiks Holidays
Sharm El Sheikh Egypt Holidays and Travel Packages
Sharm el sheikh Vacations and Tour Packages From Sharm El Sheikh