Aswan day tour -Philae temple & high dam & obelisk
Duration: 1 Day Trip
Travel Type: Family Friendly
Budget: $45
Departure & Return Location

:
From hotel and back to the hotel
Departure Time: Daily 
Aswan day tour
Aswan sightseeings
Our guide will pick you up from your hotel or Nile Cruise to visit Aswan's High Dam which is one of the most important achievements of the last century in Egypt. It Contains 18 times the material used in the great pyramid of Cheops and It provides Egypt with water and electricity and secures the country from the destructive inundation of the Nile River. Then you will visit the Temple of Isis at Philae which its construction started during the reign of Ptolemy II and completed by the Roman emperors. And it was dedicated to the goddess Isis which was considered the mother of god and she is the mother god Horus and the consort of God Osiris. After that Ending the tour with Aswan Granite Quarries as Aswan was considered as the main granite supplier for all of Egypt. You will find there the famous Unfinished Obelisk which is most probably belonged to Queen Hatshepsut in the 18th dynasty. It measures about 42 meters and it's considered the heaviest obelisk ever cut in ancient Egypt. It weighs nearly about 1100 tons
Then, you will be escorted by air-conditioned vehicle to the hotel to check-in and stay overnight.
Aswan day tour
Trip Inclusions
1. private guide
A professional Egyptologist private guide to Cairo and the Nile cruise
3.

Entrance tickets
All entrance fees are included
4. Transfer
Pick up transfer from your hotel in Aswan and Transfer back to your hotel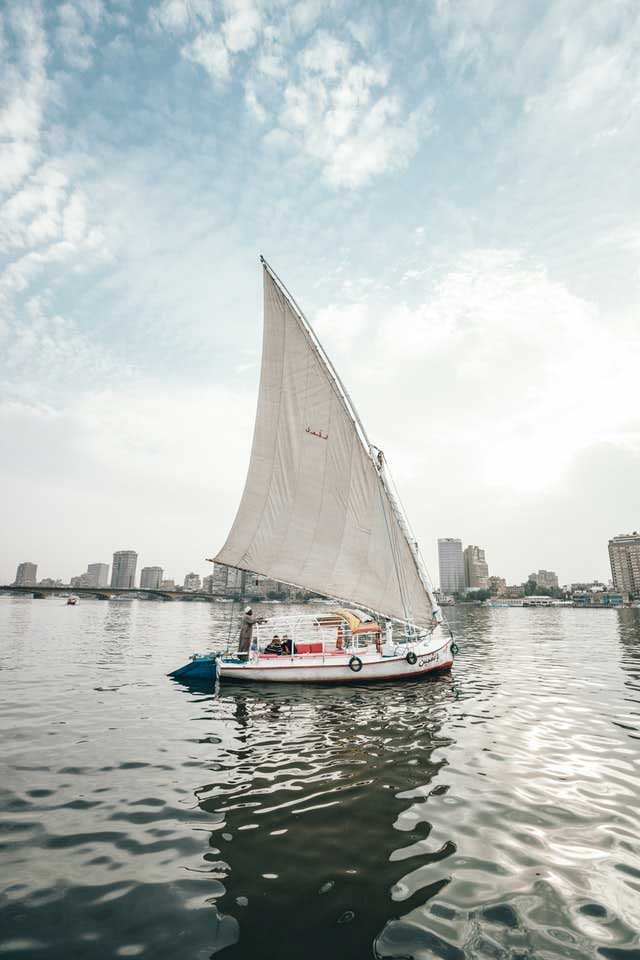 Frequently asked questions about visiting Aswan Egypt
What are the most famous tourist attractions in Egypt?
Egypt has so much for travelers to see and do, it's the perfect country for a mix of activities combining culture, adventure, and relaxation. Find the best places to visit with our list of the top tourist attractions in Egypt.
Valley of the kings
Luxor's Karnak Temple
The Egyptian Museum
Christian and Islamic Cairo
St. Catherine's Monastery
What is the best Nile cruise in Egypt
Sonesta Moon Goddess.
Oberoi Philae Nile Cruise.
Oberoi Zahra Nile Cruise.
Sonesta Star Goddess Cruises.
M/S Esplanade Cruise.
Nile Goddess Cruise.
Do and do not in Egypt?
Do respect the monuments archaeological sites are human heritage don't touch scratch or sit on it. Do dress correctly whilst there is no specific dress code in the cities, women will feel more comfortable if they do not wear shorts or have their shoulders uncovered.
What do female tourists wear in Egypt?
Pants, Capris, Leggings, and Shorts
Basically, as long as your knees are covered, you are good. So whether you choose pants or capris, you will feel comfortable and remain respectful. Local women wear long pants or skirts; however, I wore capris a couple of days with no issues.
What do you wear on a Nile Cruise?
There are no "formal nights" or other theme nights on Nile Cruises, so you can just go with resort casual. Slacks are fine, as are dresses. Bare shoulders are acceptable in the cruise dining room, so feel free to wear what you feel good in.
How Much does a Nile River Cruise Cost?
The cost of a standard Nile River cruise between Luxor & Aswan will range from $450 to $750 for 3,4, or 7 nights. The cost of a high Luxury Nile River cruise between Luxor & Aswan will range from $790 to $1299 for 3,4, or 7 nights.
What is the best time to visit Egypt?
The best time to visit Egypt
is from September through to April. Christmas, New Year and Easter are also very popular times to visit, so it's wise to book early.
What are the best day trips in Egypt?
Is Abu Simbel worth visiting?
Absolutely! The temples of Abu Simbel are some of most impressive and unique temples you will see in Egypt, so it is well worth the visit.
Why is Abu Simbel famous?
It was dedicated to the gods Amun, Ra-Horakhty, and Ptah, as well as to the deified Ramesses himself. It is generally considered the grandest and most beautiful of the temples commissioned during the reign of Ramesses II, and one of the most beautiful in Egypt.
How far is Abu Simbel from Luxor?
The distance between Luxor and Abu Simbel temples is 388 km. The road distance is 477.5 km.
What are the best tours in Aswan?
What are the best tours in Luxor?