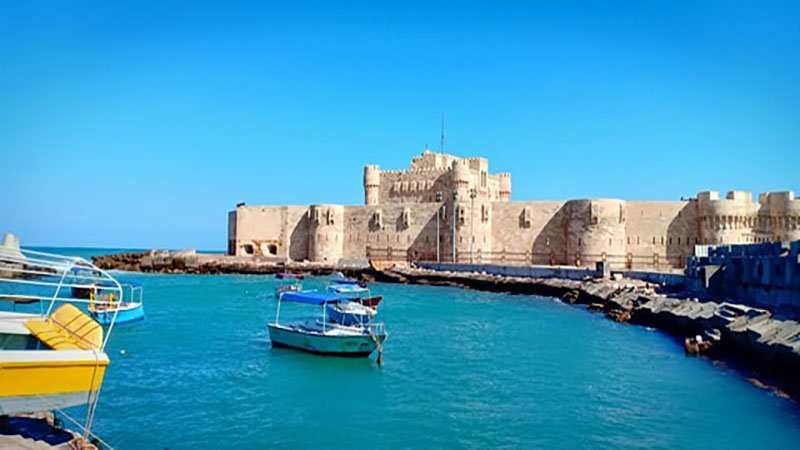 Alexandria Tours and Excursions
Are you looking for the best excursions in Alexandria?
Within Alexandria, We offer a wide range of Alexandria tours for you to see the city and other neighboring cities: such as Rosetta or Alamein or Cairo. our Alexandria day tours start everyday and are fully customisable. Enjoy the best of Alexandria tours, Alexandria from Cairo, Alexandria port, hotel in Alexandria, airport transfer in Alexandria, things to do in Alexandria, Alexandria from Cairo, Alexandria port
Check our Alexandria excursions and enjoy Alexandria day tours through discovering the history and beauty of Alexandria with one of our one day tours and excursions. Alexandria is one of the most beautiful cities in the Middle East. Discover the Roman and Greek ruins and tombs, as well as Qaitbey Citadel, built above the foundations of Alexandria's legendary lighthouse, one of the Seven Wonders of the Ancient World. Take a trip out of the city to see the memorials at El Alamein. We offer both private and group day tours in Alexandria guided by professional locals who will accompany you on a trip that you won't forget.
Alexandria day Trips
Visit one of the most beautiful cities in Egypt, Alexandria, few cities of the world have a history as rich as that of Alexandria.
Alexandria Egypt has awesome beaches and sightseeing that make Alexandria day tours distinctive and attractive for all visitors. Alexandria tours are varied according to your desires. The charming atmosphere on the Mediterranean beaches encourages you to tour Alexandria. Also, the Mediterranean Sea that separates Alexandria of Europe makes Alexandria your favorite destination. Start Alexandria day trip from Cairo to view the great Greek civilization founded by Alexander, Alexandria tours offer you the catacombs of Kom al-Shaqafa, which contain a large number of tombs of princes.
Alexandria Tour From Cairo
Witness the most famous Alexandria tourist attractions for one day trip to Alexandria from Cairo by car accompanied by a private Egyptologist tour guide, Visit Alexandria Library, the Catacomb, Pompey's Pillar, and Qaitbay Citadel, then we drive you back to your hotel in Cairo.
Alexandria regarded as the second capital of Egypt. It is called the bride of the mediterrenean sea. Alexandria is one of the famous cities in the whole ancient world. It was once the center of the Greek and Roman worlds. 
If you still have no plans or not really sure what you want to do, our Tailor Made Itineraries will make it easy for you. Just give us the dates and we pick for you the best to do fitting your timeline ! go a head and book now.
Here are some of our featured Tours and Excursions in Alexandria Egypt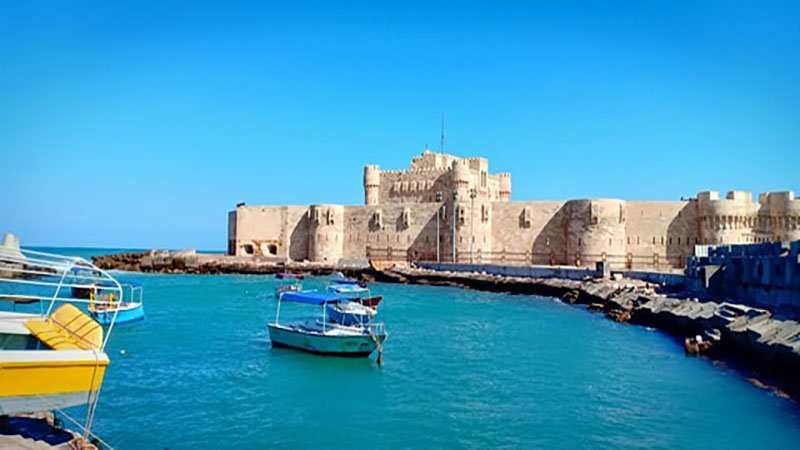 Private day tour to Alexandria from Cairo
Cairo to Alexandria: Go underground in Alexandria and explore the ancient Roman catacombs; marvel at the scale of the triumphal column of Pompey's Pillar, and visit the impressive defense fort of Qaitbay on this Day Tour from Cairo to Alexandria.
Alexandria Royal library was the first public governmental library in the world history, and was not as the ex-libraries in Egypt which were exclusive only for the pharaohs and the priests, it was said that Alexandria old  library contained more than 700,000 different old books, so it was also the biggest library in all the world at that time, it was working not only as a library but also as a university where students were going to study.
Alexandria Library, one of the amazing Alexandria tourist attractions and Bastet Travel offer you the opportunity to visit it with a wide variety of Egypt tour packages mixed by Nile cruise, check them and choose your dream vacation now!!!
Alexandria Day Tours and Travel Packages
Alexandria Vacation & Travel Packages
General Tips about Touring Alexandria Egypt:
Arabic is the official language, English is widely used as second language.
Learn some Arabic words like Shokran, Mn Fadlak.
Always wear comfortable shoes.
Buy a local SIM card.
The currency of Egypt is the Egyptian pound, The value of the Pound is effectively fixed at the rate of 0.064 LE to 1 USD, Credit cards are widely used in Egypt.
Try the famous Egyptian food like "Fool", Egyptian beans, and "Koshary", a traditional Egyptian pasta dish.
Try Kebab and Kofta, the Egyptian traditional meat dish
Stay Hydrated at all times especially during the summer in Egypt.
Friday and Saturday are the official holidays in Egypt.
The metro is one of the fastest ways to travel from one place to another within Cairo.
Keep our tour Guide by your side to fully enjoy your time in Egypt.
Highlights Of Egypt:
Explore the Pyramids of Giza, the Sphinx, and valley temple which belongs to king Chephren.
Admire the wonders of ancient history at the Egyptian Museum.
Shop at Khan El Khalili Bazaar's enchanting markets in old Cairo.
Behold the holy Islamic & Coptic attractions in Old Cairo.
Feel the grandeur of Luxor within its majestic temples & tombs.
See Luxor temple, Hatshepsut temple, Valley of the Kings and Karnak temple in Luxor.
Witness the great Philae and Abu Simbel temples in Aswan.
Board a soulful Nile Cruise from Luxor to Aswan or vice versa.
Discover the Natural Allure of Egyptian oases like Siwa or Bahariya Oasis.
Swim, Dive, and snorkel in Hurghada or cities situated on the Red Sea.
Dive or snorkel in Sinai or cities situated on the Red Sea.
Visit the Saint Catherine Monastery in Sinai.
Frequently asked questions about Alexandria Vacation Packages
How many days do you need in Alexandria?
3 days
Most people will be able to cover all the major sites, and some minor ones, by spending 3 days in Alexandria. If you just want to visit a few of the major highlights, you can do this on a day trip from Cairo or by spending a full day and overnighting in Alexandria.
Is a day trip to Alexandria worth it?
Alexandria is definitely worth taking a day away from Cairo and from my recent trip, Alexandria was a breath of fresh air after spending 3 days in Cairo. If you do visit Alexandria, make sure to go to the hidden restaurant across the street from Library; it's hidden along the water, behind massive modern sculptures.
Is it safe to travel to Alexandria?
Alexandria is somewhat safe and although there is some crime in this city, it's mostly petty crime and rarely violent. Pickpockets are a problem in Egypt's major cities, like Alexandria. When it comes to violent crime, it is rare, and you shouldn't worry too much about being mugged or robbed.
What are the best tours and activities in Alexandria?
Is Alexandria worth visiting?
If you happen to find yourself in Cairo and have one more day to spare, Alexandria in Egypt is worth a visit. Unlike Giza, it does not have momentous monuments like the Pyramids to show for, but it does have a great waterfront view and is a refuge from the chaos of downtown Cairo.
What do i need to know when traveling to Egypt?
Do I have to wear a hijab in Egypt?
Wrapping your head up, hijab style is not required in Egypt. However, you will find, if you make an effort to cover your head, that the locals are appreciative.